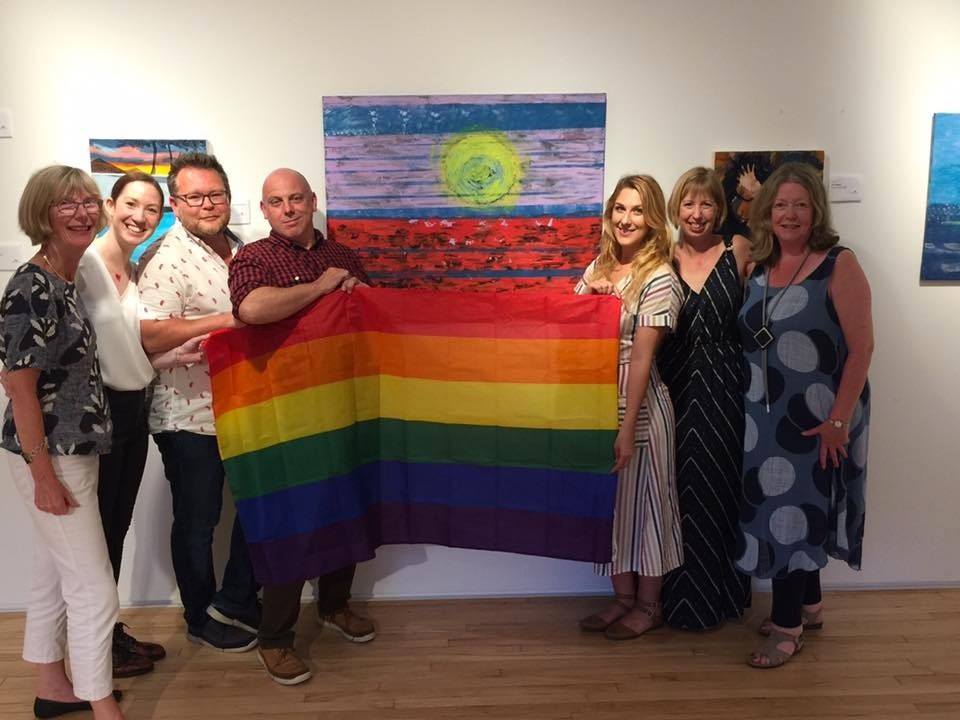 Thursday 25th July saw the opening night of a very special exhibition here in Sea Holly – 'Art and Proud'. This is only our third exhibition and was our very first open call. The exhibition is a celebration and exploration of all things lgbtq+; stories, experiences, and themes. We were overwhelmed with the response and are so proud and delighted to be working alongside so many talented artists. Art and Proud embodies exactly what Sea Holly intends to do – support and showcase local artists at all stages of their careers. The show sees world famous artists including Julian Friers and Neil Shawcross alongside rubbing shoulders with art students and artists who have never exhibited before.
The show is incredible and while it is a lot of fun it also doesn't miss and hit the wall when it comes to making the important point about human rights and blatant discrimination. It features photography, sculpture, oil painting, mixed media and a very special opportunity to hear excerpts from Dominic Montague's 'Quartered'.
Opening night brought a huge crowd, all there to support the artists, the event and of course Pride. I am of course biased but it was a really brilliant night, I loved every minute. Guests were treated to a live reading of 'Quartered' by Dominic and even got to sample our very own 'Pride not Prejudice' Whiskey. For the duration of the show visitors can get £5 off a bottle of this in "The Friend at Hand" when they bring proof that they've visited Art and Proud.
It only runs until August 4th so make sure you get down here to see it before you miss your chance.
More articles